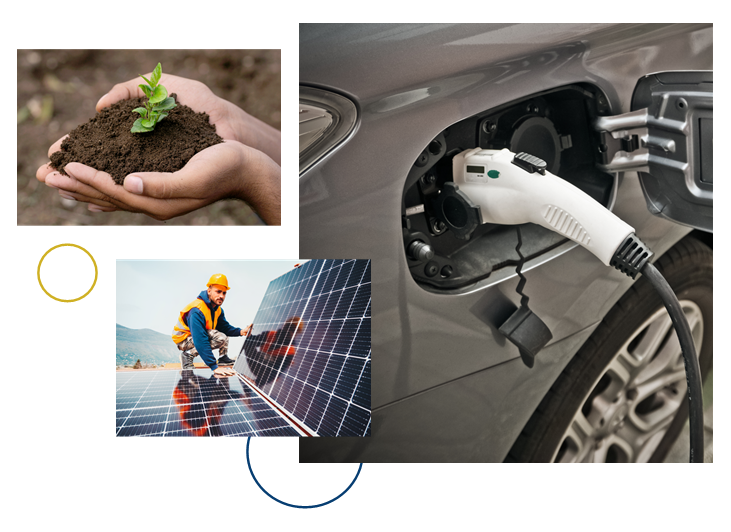 Enabling Los Angeles County in a sustainable future.
Energy & Environmental Service
The Energy & Environmental Service coordinates energy efficiency, conservation, and sustainability programs to increase utilization and maximize the efficient use of natural resources.
Some initiatives include:
Alternative fuels and transportation
Climate change
Energy efficiency
Green building
Land use planning
Renewable energy sources
For more information on the environmental and energy initiatives being developed, click below to visit the website or contact us for more information on how we can support your organization or to request assistance.
How Do I?
* Please be advised that some of the following information is applicable solely for LA County Departments/employees and may not be accessible to users outside the LA County network.
Visit the SoCalREN website for energy efficiency resources and programs for residents, businesses, and public agencies.
Find out the latest on the Los Angeles County PACE Program, residential PACE program by clicking here.
Experiencing a POWER OUTAGE at an LA County Department building?
Contact your building/facilities administrator (or your manager/supervisor) to determine if it's a utilities issue (which would likely affect more than one building) OR a problem within the building.
If a utilities issue and you are in Los Angeles Department of Water & Power (LADWP) territory (City of Los Angeles), visit LADWP.com Outage Information page or call 1(800) 342-5397.
If a utilities issue and you are in SoCal Edison territory (unincorporated LA County, etc.), visit SCE.com Power Outages page or call 1(800) 611-1911.
If determined to be an issue within just your building (and your building/facilities administrator is unable to identify or fix the issue), call ISD at (888) 344-4473.