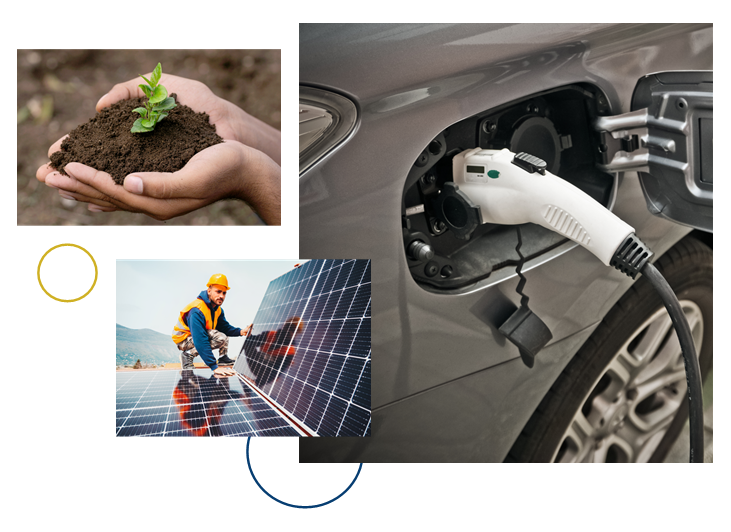 Enabling Los Angeles County in a sustainable future.
Energy & Environmental Service
The Energy & Environmental Service coordinates energy efficiency, conservation, and sustainability programs to increase utilization and maximize the efficient use of natural resources.
Some initiatives include:
Alternative fuels and transportation
Climate change
Energy efficiency
Green building
Land use planning
Renewable energy sources
For more information on the environmental and energy initiatives being developed, click below to visit the website or contact us for more information on how we can support your organization or to request assistance.
How Do I?
* Please be advised that some of the following information is applicable solely for LA County Departments/employees and may not be accessible to users outside the LA County network.
Visit the SoCalREN website for energy efficiency resources and programs for residents, businesses, and public agencies.
Find out the latest on the Los Angeles County PACE Program, residential PACE program by clicking here.
Experiencing a POWER OUTAGE at an LA County Department building?
Contact your building/facilities administrator (or your manager/supervisor) to determine if it's a utilities issue (which would likely affect more than one building) OR a problem within the building.
If a utilities issue and you are in Los Angeles Department of Water & Power (LADWP) territory (City of Los Angeles), visit LADWP.com Outage Information page or call 1(800) 342-5397.
If a utilities issue and you are in SoCal Edison territory (unincorporated LA County, etc.), visit SCE.com Power Outages page or call 1(800) 611-1911.
If determined to be an issue within just your building (and your building/facilities administrator is unable to identify or fix the issue), call ISD at (888) 344-4473.
Electric Vehicle Supply Equipment
Customer needs to complete form Request Chargers and email to EVSErequests@isd.lacounty.gov.
ISD will send the Customer a quote for the initial site inspection based on information identified on the form, and will contact Customer to explain the cost of the initial assessment and what it includes. The Customer will then fill out a Service Request (SR) for the cost of the site inspection via email to EVSErequests@isd.lacounty.gov.
After the initial assessment, if the department wants project implementation to move forward, ISD will provide a quote for services to the Customer along with an Service Level Agreement (SLA). Once the SLA is signed and costs are approved, ISD will work with Customer on a project implementation timeline.
Unlike traditional departments that are fully funded through the budgeting process, the Clean Transportation activities are not. To close the gap on funding short falls the ISD Clean Transportation Team will cover its costs for services by charging fees, effective immediately. Therefore, when you complete a form to Request Chargers, ISD also needs to receive a funded Service Request, with payment information allowing ISD to charge your account when services are completed.
If ISD receives grants or Net County Cost (NCC) funding, the Clean Transportation Team may be able to co-fund a portion of the work. Customers can decide to include project costs in their department budget requests or request that ISD include the project cost in the next round of NCC requests.
Electric Vehicles
Learn how to download and use the PowerFlex app by watching video below or use these instruction to register, load your wallet, and start a charging session using your phone.